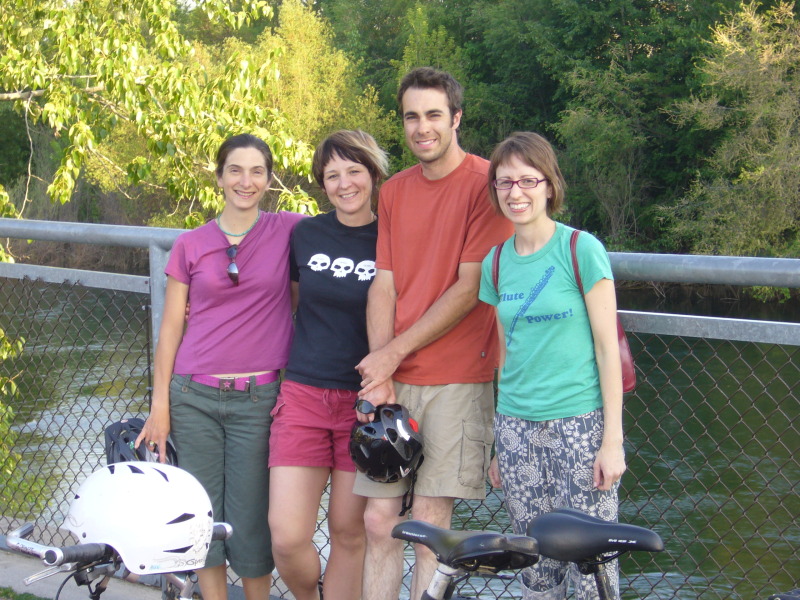 our first thursday night ride was on may 17. four people showed up (thanks dena, mike, ken and shioban!), and we were on the trail by 6:45. what a great night for a ride! i love cruising by the river and taking in all the fertile smells of spring, all the trees leafing out. we rode east for a half an hour, then headed back. on the way, we passed two kids with super-stylin bikes. the girl had a purple chopper with silver stars, and the boy had a black chopper with flames–so cool. they inspired me to ride my banana seat bike on the next ride.
we stopped at riverview thai for beers and spring rolls. love this place. we sat outside by the river and enjoyed the evening.
mike made the suggestion that we should have themed rides. hmm? i like it but that would mean staying on top of things and posting ahead of time, so people know what's up. don't know if i can commit to that at this point.
liza